Middlesbrough In Darkness
When the mortals go to bed, the true rulers of the city come out to play…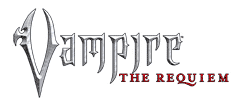 (Back to Cities in Darkness)
Announcements of the City:
Rules of Elysium
Weapons are allowed in the Elysium, but must only be used in defence of the Elysium
Disciplines should not be used within Elysium
Anyone within Elysium has the right of protection, whatever their status
These rights also extend to those travelling to or from Elysium
Attacking someone in Elysium for any reason other than defence is in breach of these rules
Any matters that originate from or involve Middlesbrough should be brought to the Prince's attention
Any new Kindred of the City or visitor to the City must be introduced to the Prince immediately
In the absence of the Prince, the City is run by the Seneshal
Anyone and everyone are welcome to Middlesbrough's Elysium, as long as they keep a civil tongue and keep to the Rules
Personalities
List of Middlesbrough Kindred
Official Positions in the City:
Other Kindred Residents:
Dr Hans Ferritz
Hotaru Ichigo
Benicio Antonio del Castillo de la Cruz
Father Solomon
Rambo
The baron
Morrigan Hutter
Allies of the City:
Enemies of the City:
Torpid, Missing or Dead
Rumours
The city is cursed. this is why they have lost so many princes and faced so many threats to the city.
Getting a device to blow up building's can be found at any corner shop in the Boro.
Dr Rebus proved a man of his word and gave up the throne after the kindred went against Jarl Beogart. He's now disappeared, but some say he'll be back. Who knows?
OOC Details:
The Middlesbrough games run on the second Tuesday of the month.
They are held at Liberties in Middlesbrough, on Linthorpe Road.
Time-in starts at 7pm, but STs and GS officers are present from 6pm.
To contact the Middlesbrough officers, visit the forum or email the officers at moc.liamg|ssenkradnihguorbselddim#moc.liamg|ssenkradnihguorbselddim
page revision: 119, last edited: 12 Oct 2011 02:35